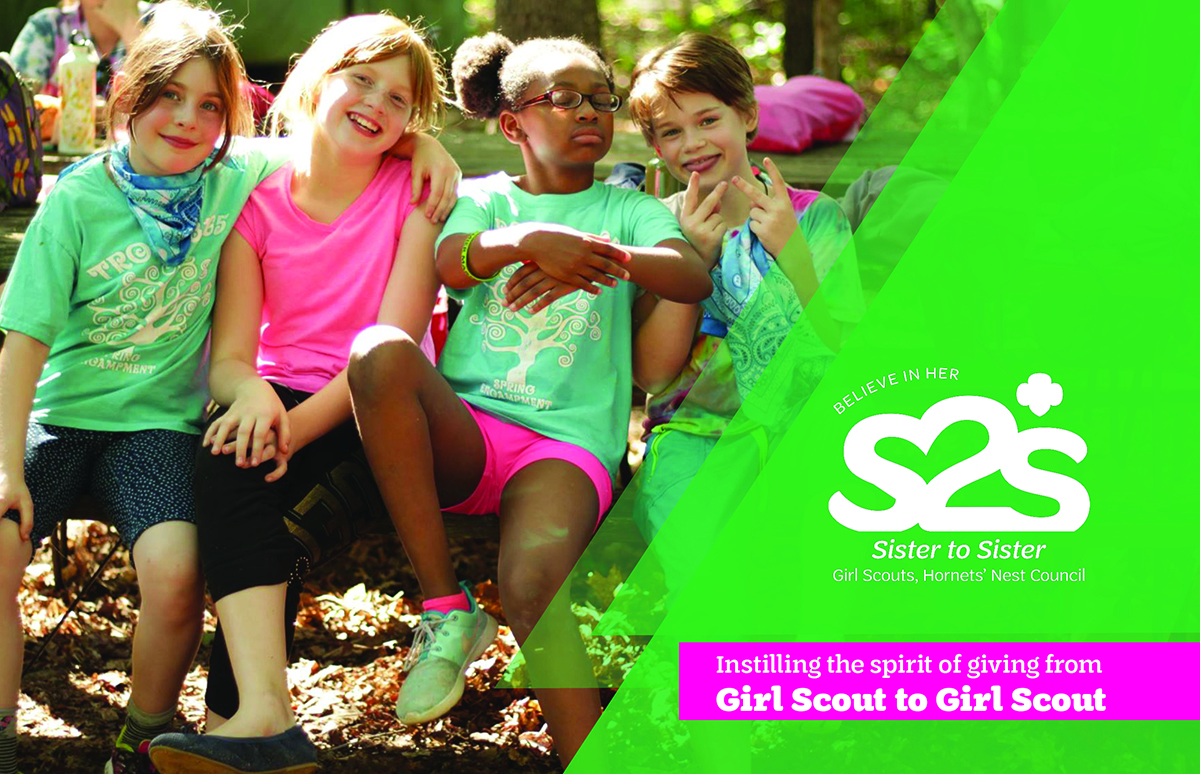 Sister to Sister
Instilling the spirit of giving from Girl Scout to Girl Scout

When troops, family, friends and neighbors give to the Sister to Sister Campaign, they help make sure every girl who wants to be a Girl Scout has the chance and is supported by our Council – Sister to Sister.

Girl Scouts, Hornets' Nest Council supports over 10,300 girls and adults in eight counties.
 
The cost to support one girl for a year of Girl Scouting is about $295.
 

Each year, Hornets' Nest Council helps girls who want to attend camp, programs and events. In addition, the Sister to Sister campaign helps lower programming costs and assists adult volunteers with training fees (First Aid and CPR for troop leaders).
 
Make the difference: Help her believe in herself.
With your support, you will help us make a difference in another girl's future by including her in Girl Scouts. Check out our Sister to Sister toolkits:
Have an idea for a fundraising opportunity? Please submit your Troop/Girl Money Earning Application first. If you have any additional questions regarding Sister to Sister, please contact us.