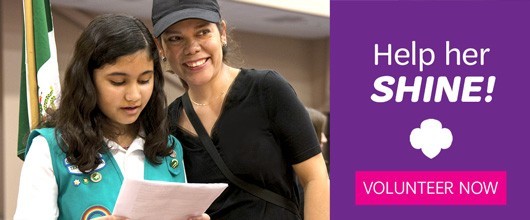 Why Volunteer
Help her unleash her inner leader. Check out ways to engage.
Prepare her for a lifetime of leadership, and be the mentor she needs.
As a volunteer, you'll introduce girls to new experiences that show them they're capable of more than they ever imagined. They'll each find their inner G.I.R.L. (Go-getter, Innovator, Risk-Taker, Leader)™ after all!
You'll be their cheerleader, guide, and mentor, helping them develop essential life skills and confidence that will last a lifetime. Imagine the excitement, the impact, the memories made—those are the moments you'll share at Girl Scouts.
Embark on an extraordinary journey of leadership!
Girl Scouts, Hornets' Nest Council provides every adult learning opportunity you'll need to be a successful role model. If you're interested in building future go-getters, innovators, risk takers and leaders, speak with a Girl Scout representative to start your journey.